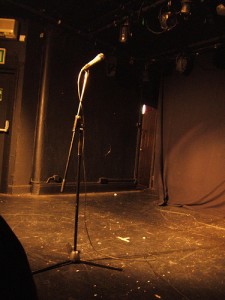 Open Letter to Prince;
So, I noticed that you no longer have an official presence on the web (unconfirmed twitter account notwithstanding). No disrespect to the team behind the now defunct LotusFlow3r website, but that's hardly what I mean by presence.
Allow me to explain: You do a show, it sells out in minutes. You show your face, your supporters kiss it. Despite all this, YOU are purportedly slipping into an abyss of irrelevance. How, may I ask, is that possible? The internet spews countless reports of your demise, both financial and artistic. I don't buy into it since I'm not one to subscribe to gossip and media indiscretion, but they are cramping your image, man. And, in a way you're rendered defenseless – perhaps hoping faith will cure all ills. Spiritual warfare aside, this fight dons a very human element mixed in that you have limitless power to sway. A sway that unwraps the layers of your legacy.
Why am I writing this? I see a return to relevance that is woefully overdue. This unwrapping I speak of requires highly measured maneuvers which can't simply be accomplished with a shiny new website or even a hot new track/record. In this day and age, you must mix it up with an entirely radical approach – a narrative, of sorts. Leveraging the power of social media to rebuild your brand is the some of the ammo at your disposal, and I think you're in dire need of target practice.
Did I just say practice? I see a unique opportunity for you to ascend, albeit with some help. In my professional opinion, what you can use is a fresh design. And by design, I don't mean graphic (though, it is certainly one piece). You need a select handful of folks who are tapped into the digital sphere for a solid strategy session to conjure up tactics and map out a game plan moving forward, if you haven't already.
I know, I know… you are notorious for taking the reigns of your sled without requiring assistance. That said, I know my note here may sadly be dismissed. In the event that you're feeling a bit radical (man), give me a shout and let's brainstorm.
On that note, I conclude by wishing you a happy belated birthday hoping you receive the kind of presence you worked your entire life for.
Always,
Rich.
Tags: celebrity, minneapolis, mpls sound, Music, music industry, new power generation, npg, prince, prince rogers nelson, purple rain